If you plan to visit our beautiful french country or others marvelous european cliffs, we encourage you to purchase an insurance in case of a accident and where mountain rescue will be involve. In case of a hospital sightseeing, this insurance will also cover the cost ;)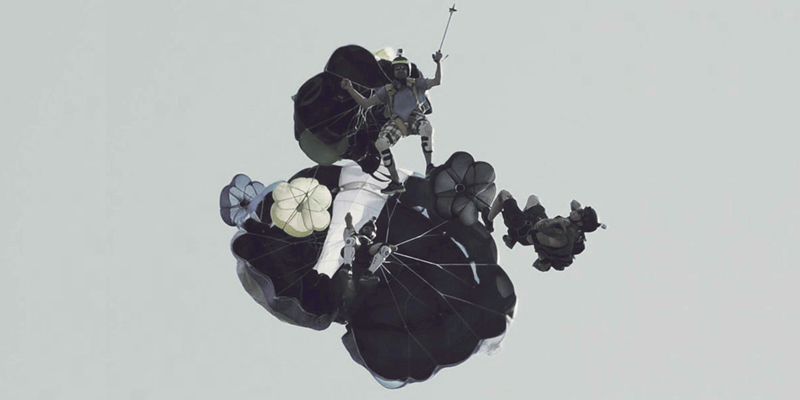 The French BASE Association can help you in your safety with a multi sport insurance that covers BASE jumping in France / Europe and Worldwide in option. 
Description
This insurance covers BASE jumping only from natural objects (Paralpinisme). The insurance has a standard price with standard guarantee and an option for a Worldwide Extended Coverage.
"The Personal Insurance and Emergency Assistance" guarantee.  This is the basic insurance that cover all european countries. , You will be reimbursed for care, research and mountain rescue in case of an accident and will receive a lump sum or repatriation assistance benefits. Standard price is 83,80 €
"The Reinforced Personal Accident Insurance" guarantee specifically covers damage to sports equipment. This extended guarantee has been improved to provide an increased lump sum death or permanent disability (40 000 €) benefit. Option price + 33,00 €
Finally, if you live or travel outside the European countries, you need to purchase the "Worldwide Extended Coverage". The guarantee covers medical expenses abroad of up to 150 000 €. Option price + 87,00 €
Validity period
The cover is effective from 1st September 2016 through 31 October 2017.
FFCAM offer
The contribution is reduced for new members from 1 May 2016.
The reduction granted on the federal share (excluding ) and joining the French BASE Association is -20%.
Wishing you nice jumps, sick tracks and on heading openings.
You can fill in the registration form (in french) down under with the help of the translated document at the bottom of this page. 
Important
The insurance notice exclude BASE jumping from his coverage. This must be understand as jumping from all other fixed object except cliffs. This insurance cover only jumping from cliffs (EARTH) mentioned as "Paralpinsime" in the insurance notice.